DeSmuME is a Nintendo DS emulator, which means that it allows you to run Nintendo DS games on a computer. It is free and open source software that runs on Windows, Mac OS X and Linux operating systems.
DeSmuME offers a wide range of features and customization options for users, including the ability to change display settings, emulate Wi-Fi resources, save and load game progress, and use cheat codes. It also supports running games in full screen and supports multiple languages.
DeSmuME has been a popular choice for gamers who want to play Nintendo DS games on their computer, and it has a large community of developers and users who are continually working to improve the user experience. However, it is important to note that using game emulators may be legal or illegal depending on the copyright laws in your country, and that you should always use games in a legal and copyright-respectful manner.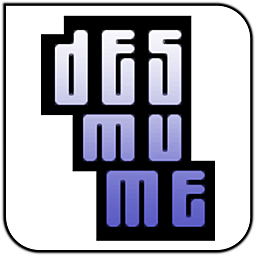 With it you can play games that have been released Nintendo DS direct on your Windows PC, including New Super Mario Bros DS, Pokemon series, Kingdom Hearts, The Legend of Zelda Phanton Hour Glass etc.
to download click the option below.
System: Windows
Download (version 0.9.13)
Download (version 0.9.10)
Download (version 0.9.11)
If the download doesn't start click here
Tip: To open the roms, you do not need to unzip them, just click File> Open and locate the zipped rom